Master's program
"Management of innovation activity"
Applicant's questionnaire
Your message has been sent
Fill out the form and we will contact you!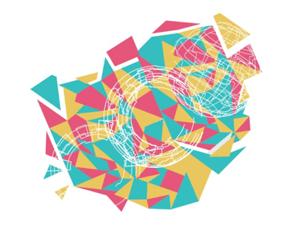 Second (master's) level of higher education
Specialty Information
Today, Ukraine needs highly qualified personnel who can make changes in the economy by planning and implementing various innovative projects covering all spheres of economy: production, marketing, law, ecology, management, service activity, social sphere, etc. In such circumstances, trained specialists with full tertiary education in the new, modern specialty 073 "Management" of the educational program "Innovation Management" will always be able to implement the acquired knowledge in the labor market.
The Innovation Management Master's program is an educational program for heads of institutions, enterprises and organizations, to train managers and specialists in sustainable development through the introduction of modern methods and tools for innovation.
Master's Degree Programs in Innovation Management at the Department of Vocational Education Management at the NAU Continuing Education Institute.
Learning process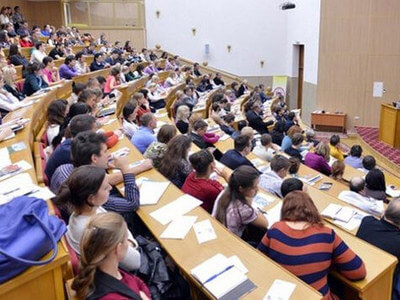 The educational process is organized taking into account the modern content of education, determined by the goals and needs of society, taking into account the prospects of development of science, technology, technology and culture, determined by the educational and vocational training program (EPP), educational programs of educational disciplines; opportunities of modern information technologies of training, and is oriented on modern knowledge and skills in the theory of innovation, organization of business activity, commodity innovation policy, risk management in innovation activity, management of process of development and development of production of new products, marketing research, management of innovation activity, etc.
Subjects that are studied
Regulatory subjects set by the state standard of education:
Innovative management
Marketing and Providing Innovation
Innovation Research Methodology
Innovation Enterprise Economics and Innovation Financial Management
Managing the Innovative Enterprise Potential
Business Planning
Managing Innovative Risks
HR Management
Undergraduate Practice
Master's Degree
Selective courses are set to meet the educational and qualification needs of the individual, the effective use of the university's opportunities and traditions, regional needs:
Behavioral Economics
Managing Innovative Development
Innovation-based crisis management
Corporate Governance
Conflict Management
Project Management
Motivating innovation
Green Innovation Management
Intellectual Property
Quality management and certification of products and services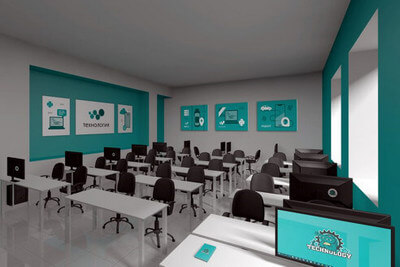 Study premises and laboratories
The classrooms of the Department of Vocational Education Management are equipped with state-of-the-art computer equipment and equipment for lectures and practical classes.
Practice and employment
Under the program "Innovation Management" students have the opportunity to practice at various enterprises (organizations, institutions) of the city of Kiev, with which the Department of Management of Vocational Education NAU has concluded agreements on cooperation and training. In particular, the department has close relations with enterprises and their departments in the direction of innovation, namely: KP "International Airport" Kiev "(Zhuliany)", PJSC "Pharmak", LLC "ALAN", TDV "Insurance Company" MEGAPOLIS " , Meridian Airlines LLC, TECHKOMPLEKT LLC, etc.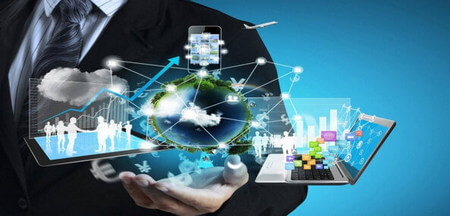 Upon completion of the master's program, graduates receive a diploma of higher education of the state model with the following qualifications: Master, Management, Innovation Management, which gives the right to continue their managerial activity and build a career in innovative enterprises (organizations, institutions) of Ukraine. And the European Diploma Supplement opens the opportunity for a graduate to realize themselves in the global innovation market.
Levels of training, training periods
Regulatory period of study in the magistracy: 1 year 4 months
Entrance tests:
*For those who enter the unrelated field of study (specialty), an additional entrance test is provided.
Cost of education
Financing the preparation of higher education applicants:
at the expense of the state budget (government order);
at the expense of individuals and / or legal entities (contractually).
Military Department
Ability to undergo military training at the expense of individuals.
Our graduates
Today's graduates of the specialty occupy positions of heads of small enterprises, divisions of innovative enterprises, managers of innovation activity, market research, and also in questions of commercial activity and management, specialists in standardization, certification and quality, namely: KP "Kiev International Airport" ( Zhuliany), PJSC "Pharmak", LLC "ALAN", TD "Insurance Company" MEGAPOLIS ", LLC" Airlines "Meridian", LLC "TECHKOMPLEKT", LLC "RZA SYSTEMS" and others.
Contacts
Phones: +38 (044) 406 74 00
E-mail: upo@ukr.net
Address: 03058, Kyiv, Lyubomir Husar avenue, 1 building № 8а, aud. 8a-907.