//php do_action( 'thim_entry_top', 'large' ); ?>
Participation in committee hearings "Professional training of civil servants: European experience and prospects for Ukraine"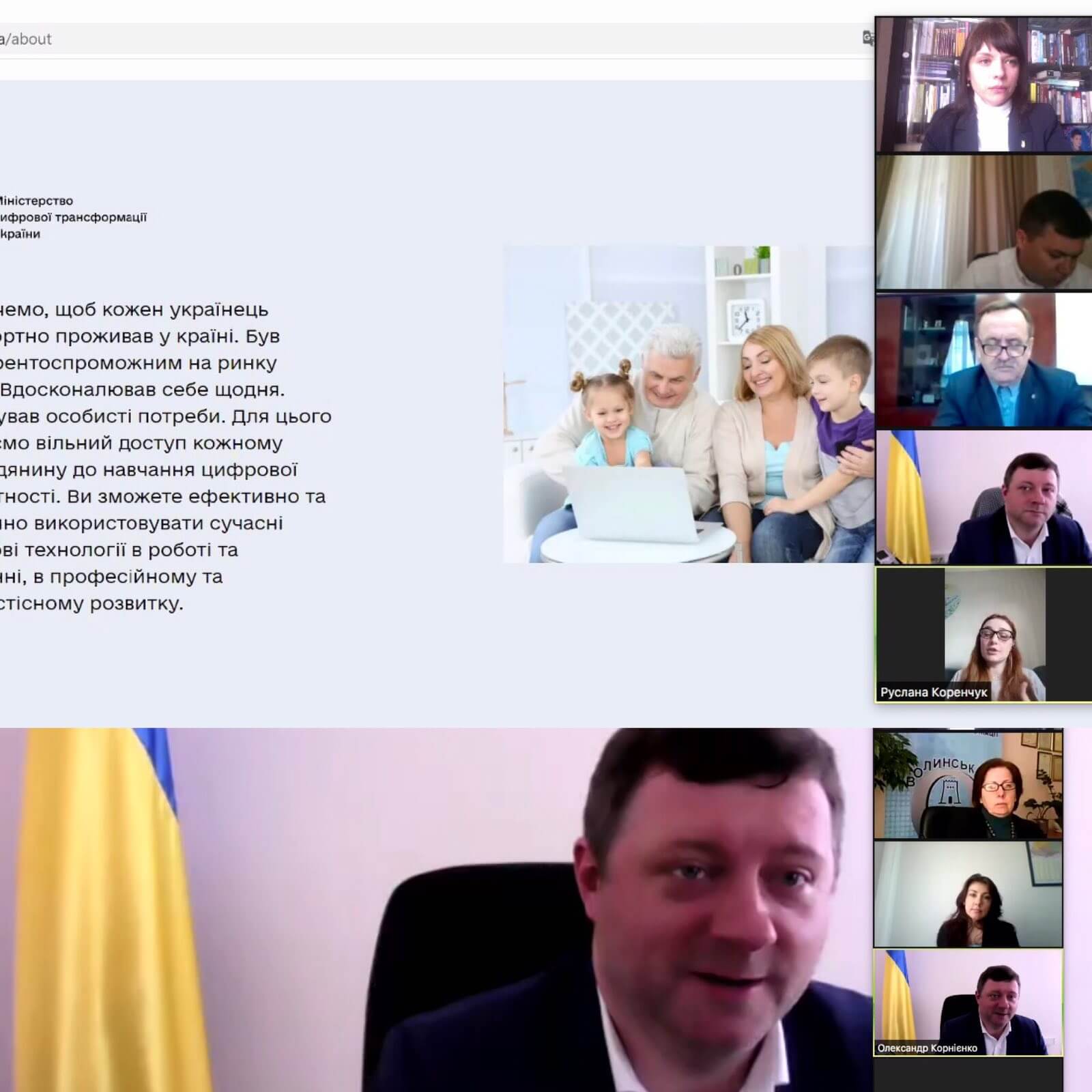 April 26, 2021 Doctor of Economics, Head of Public Management and Administration Training and Research Institute of continuous education of the National Aviation University participated in the committee hearings "TRAINING OF PUBLIC SERVANTS: EUROPEAN EXPERIENCE AND PROSPECTS FOR UKRAINE", conducted by the Committee on the organization of government , local self-government, regional development and urban planning of the Verkhovna Rada of Ukraine together with the Secretariat of the Cabinet of Ministers of Ukraine, the National Agency of Ukraine for Civil Service, the Ministry of Education and Science of Ukraine via video conference on the ZOOM platform.
The moderator of the sitting was Oleksandr Serhiiovych Kornienko, People's Deputy of Ukraine, Chairman of the Subcommittee on State Power Organization, Civil Service in Local Self-Government, State Symbols and Awards of the Verkhovna Rada Committee on State Power Organization, Local Self-Government, Regional Development and Urban Planning.
Two panel discussions took place, the first: "Status and prospects of development of the system of professional training of civil servants and local government officials", with the participation of Alyushina Natalia Oleksandrivna – Head of the National Agency of Ukraine for Civil Service; Vitrenko Andriy Oleksandrovych – Deputy Minister of Education and Science of Ukraine for European Integration; Adversity Vyacheslav Andronovych – Deputy Minister of Development of Communities and Territories of Ukraine; Korenchuk Ruslana Olehivna – project manager of the national project "Action. Digital Education "of the Ministry of Digital Transformation of Ukraine; Pukhkal Oleksandr Hryhorovych – Chairman of the Trade Union Committee of the National Academy of Public Administration under the President of Ukraine, Professor of the Department of Public Policy and Political Analytics; Boyko Volodymyr Mykolayovych – Director of the Chernihiv Center for Retraining and Advanced Training of Employees of Public Authorities, Local Self-Government Bodies, State Enterprises, Institutions and Organizations; Poltavets Valentyna Dmytrivna – Executive Director of the All-Ukrainian Association of Local Self-Government Bodies "Association of United Territorial Communities"; Black Alexei Leonidovich – founder of the Center for Political Education "Polit AP".
The second panel discussion on the topic: "European experience of training civil servants", with the participation of representatives of France, Latvia and Poland.
In the course of the work, reports and presentation materials on the issues of reforming the system of vocational training were presented, in which the urgency of expanding the training of specialists in public administration and administration, professional training of public servants in modern conditions was emphasized.